The Feathers of Hope forums are a result of the hard work of five Youth Amplifiers hired by the Ontario Child Advocate and a partnership among our Office, federal and provincial governments, and First Nations leadership. The aim of the forums is to facilitate a dialogue between youth, First Nations leadership, government and select support organizations serving their home communities.
The Feathers of Hope youth forums are anchored in hope, positivity, and seeking constructive ways forward. To support the youth on this journey, our team works to build a supportive and inclusive community before, during and after the forums. During the forums, wellness support is available to all participants, including Elders, wellness workers, champions and Skhaabes.
In past forums, First Nations youth spoke honestly, openly and powerfully about the urgent need for change, and have shown their willingness to work alongside families, communities, leadership, allies and government to improve the conditions of their lives.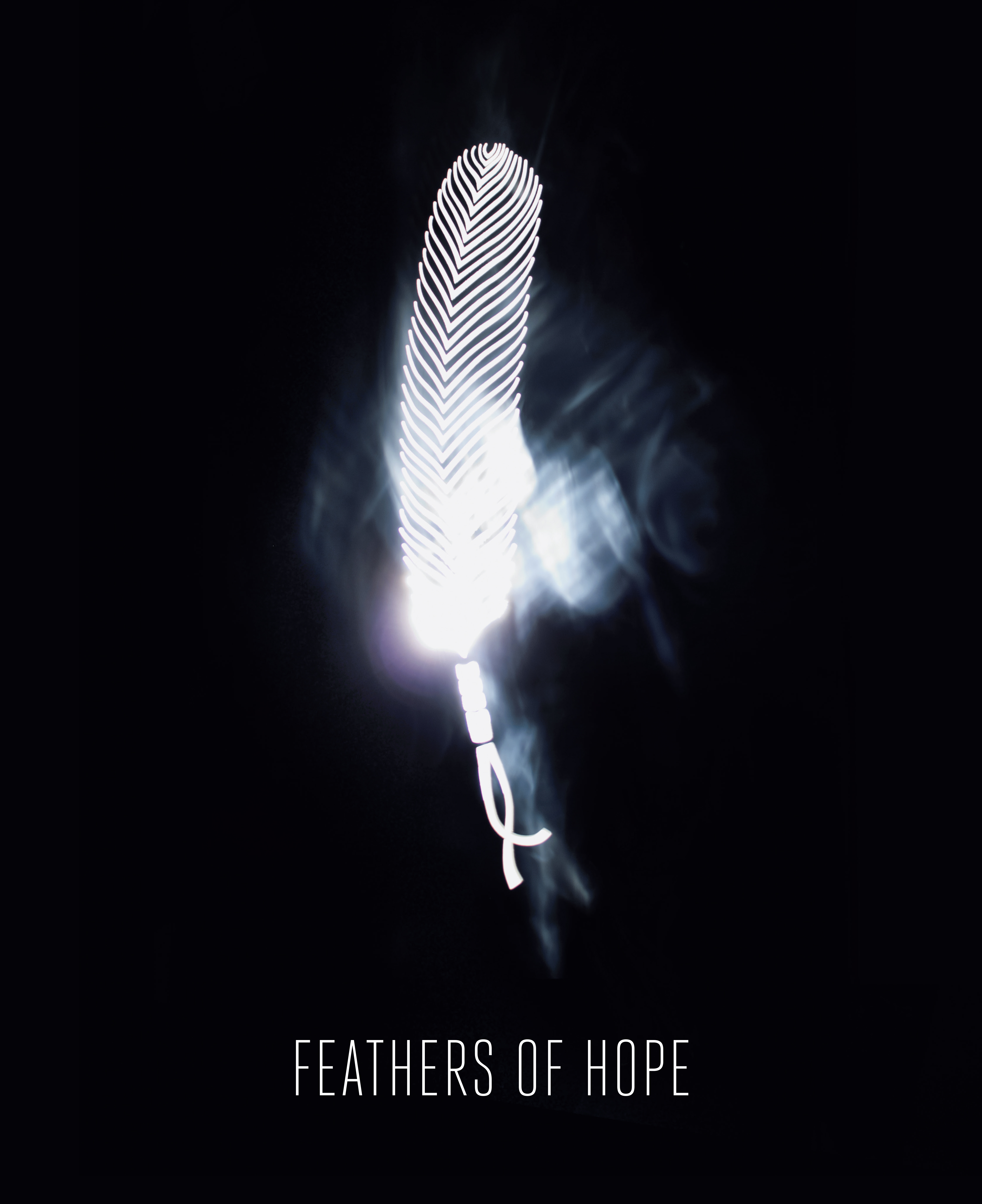 FEATHERS OF HOPE
The first Feathers of Hope forum was held over five days between March 24 and 28, 2013. A second, "mini"-forum, was hosted in Kashechewan First Nation, in July of that year. At that first forum, 150 young people from 62 First Nations communities in Northern Ontario shared their lived experiences, spoke about issues of importance to them and voiced the results of their discussions with representatives from First Nations leadership, provincial and federal levels of government and other stakeholders in attendance. We heard from young people at the forum that all levels of leadership in government must ensure our communities have basic provisions such as schools, safe housing, clean water, and secure access to affordable, nutritious food.
"Feathers of Hope: A First Nations Youth Action Plan" that came out of this report focused on 15 key themes that were brought forward at this forum.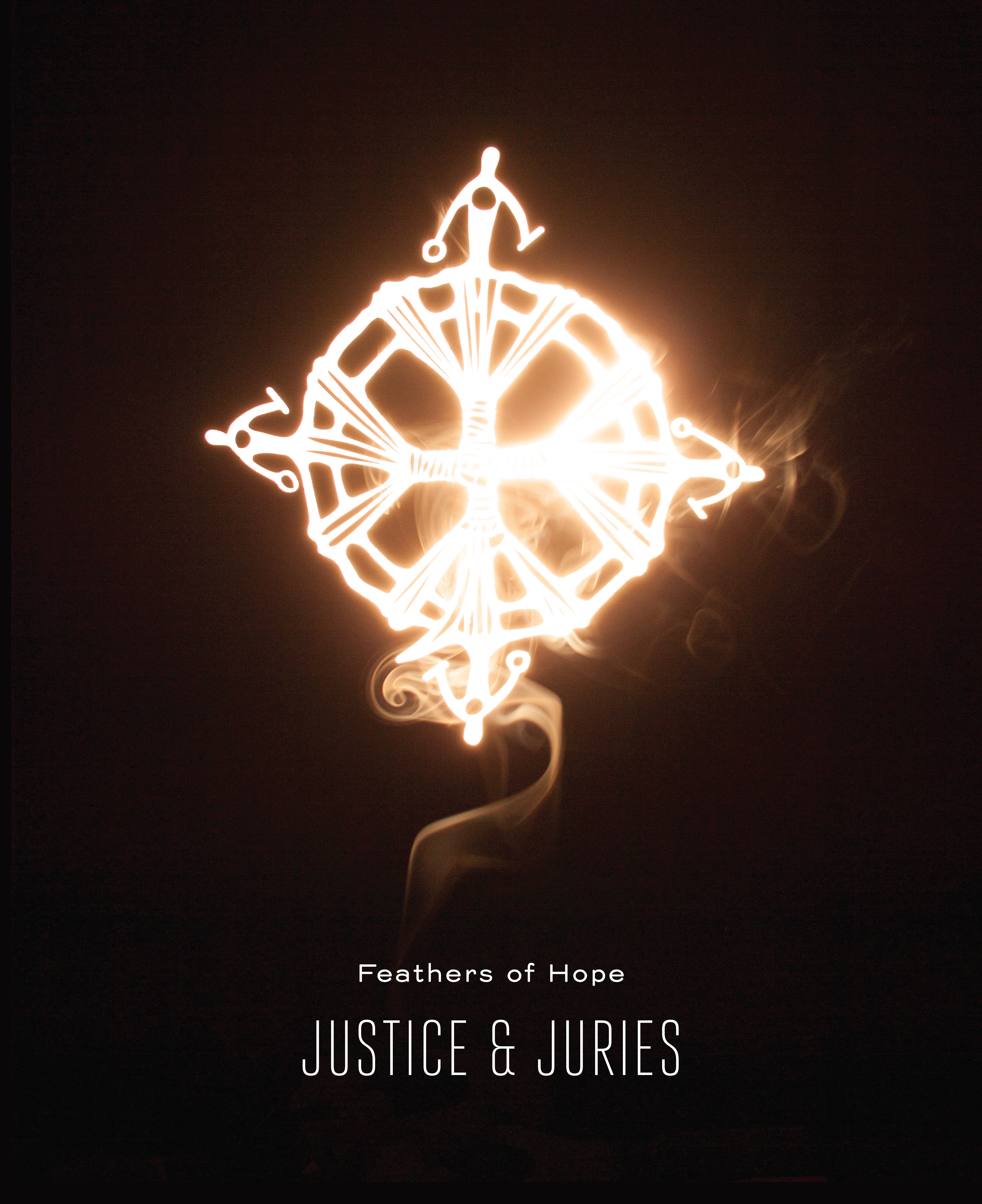 JUSTICE AND JURIES
The Justice and Juries youth forum was held from November 17 to 21, 2014, with150 youth participants attending from Northern and Southern Ontario. This forum was held at the request of former Supreme Court of Canada Justice Frank Iacobucci, who authored a report on the under-representation of First Nations people on jury panels, to address the issues young people face in the justice and jury systems. The under-representation of Aboriginal people on juries has contributed to lengthy delays in criminal trials and inquest proceedings
In similar fashion to the first forum, the first three days consisted of discussion workshops and activity workshops. On the last day, dignitaries and stakeholders were invited to a listening table to hear from youth. The youth participated in discussion workshops that included: >
Understanding Ontario's Justice System

Creating a Vision for the Jury Process

Community Approaches to Justice

Discrimination in the Justice System

Relationship with the Justice System.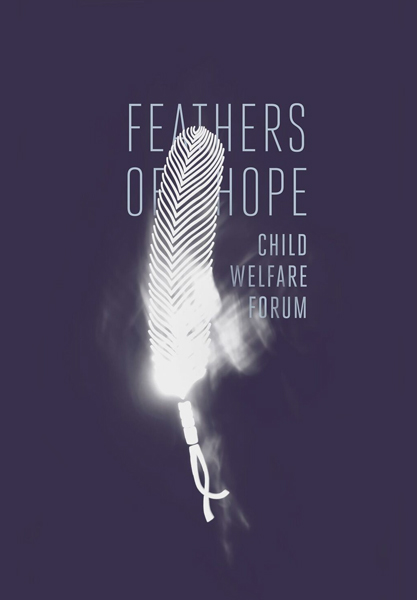 CHILD WELFARE
The Child Welfare forum took place from May 19 to 23, 2015, with 89 participants attending. At the first Feathers of Hope forum, it was made clear that the Child Welfare system has a major impact on the lives of many First Nations young people. At the Child Welfare forum, youth expressed strong feelings about their experiences with the system, including the perception that Child Welfare workers are not properly trained. Given the responsibility that workers have over the lives of young people and their families, youth want the child welfare workers to demonstrate that they have the skills and the ability to be professional and competent at their jobs. The youth attended discussion workshops with the following themes:
Access to Culture, Identity and Values

Building a Vision for Community Child Welfare Services

Transitions: Your Journey Through the Child Welfare System

Knowledge and Understanding of the Child Welfare System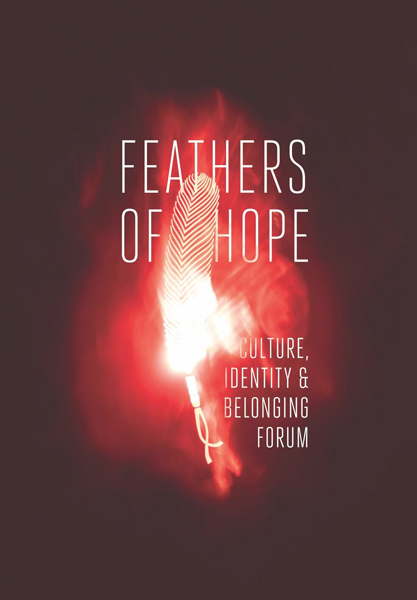 CULTURE IDENTITY & BELONGING
During the week of July 15 to 19 2016, over 100 young people from 55 First Nations communities came together in Thunder Bay to discuss how their culture is tied to their identity and their sense of belonging. Culture, Identity and Belonging was one of the central themes raised by young people in the Feathers of Hope: A First Nations Youth Action Plan.  Through the forum, young people, elders and knowledge carriers came together to share their experiences, traditional teachings and cultural practices in order to have a conversation of hope that is tied to healing the relationship between themselves and their culture, identity and their desire for belonging. By engaging in a conversation that previous generations of young people may not have been able to have, this was a chance to engage in that healing process and for young people to revitalize their culture. Young people told us that having a strong bond with their culture will help them to strengthen their ability to walk in multiple worlds and to find a pathway forward that allows them to live healthy, productive lives.